Awhhhh Im running Late.... CSI case #4 is now closed but I would still like to share with you my layout that I did .....

This is the Case File ...

Look at my BABY Boys !!! LOL - This is a pic from Michael's 18th birthday party - they all tower over me now and Im not short either at 5ft 7 !!!
Michael is 6ft4, Steven is 6ft and Drew is 6ft1 ... My "MEN" really !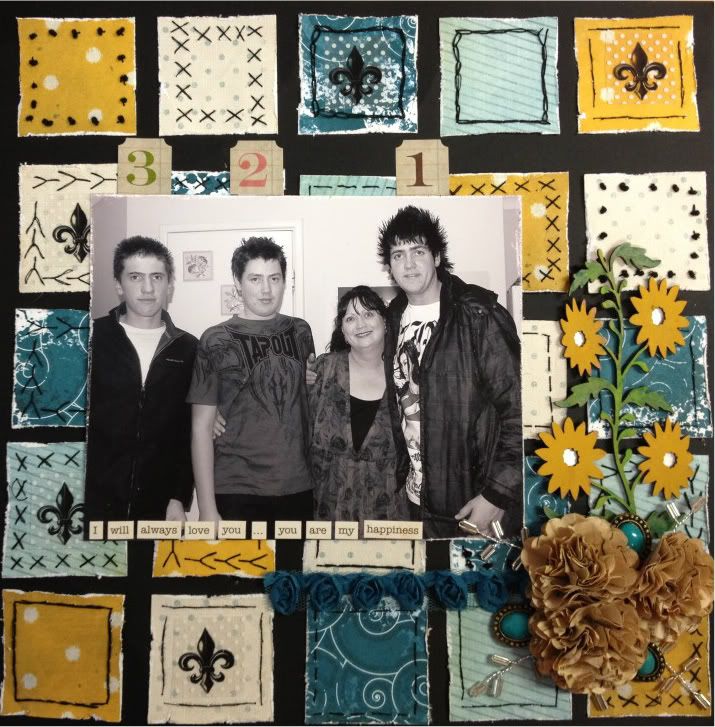 I have gone back to my embroidery days and hand stiched on all of the squares, added my beloved Fleur de lis (accetate pieces) and the new Sunflower from
Dusty Attic

Dont you love those flowers made from old dress makers pattern? and the teal embellishments are from a pair of earings that I picked up from the $2 shop (guess how much they cost!!!)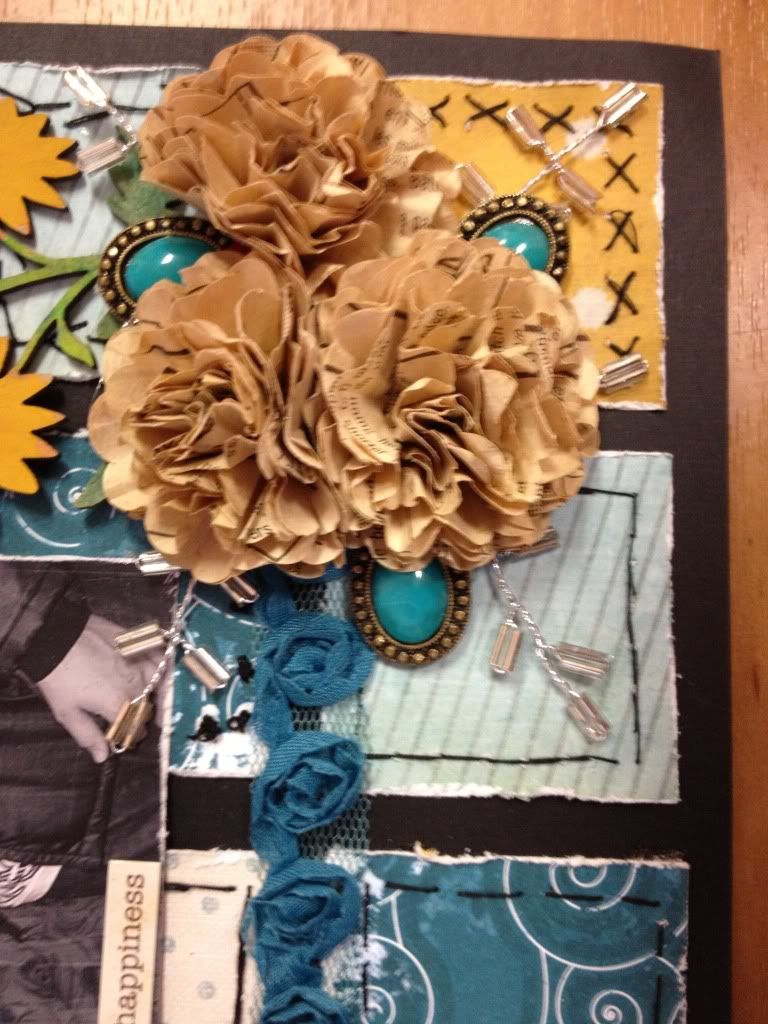 Thanks for looking .... will be back soon with details about the Dusty Attic ATC's ... yeap !! how exciting !!!
Jen xox