Congrats to the awesomley talented ladies (and Man) that got into the Graphic45 top 30, good luck with the top 10 to everyone (but especially our own Perth Mel Forbes !!!)... Dont you worry I will be applying EVERY year !!!

So PMS started their very first challenge this month .... You should go on over and have a look at the other layouts and join in the fun .. The theme for the Month of March is FEAR/PHOBIA - do you have one?
I have one with a vengence! - I cant look at one on TV or a movie, I cant go into the pet shop without my kids telling me what side of the shop they are on - I even went to a Phobia study about them Ummmm BIG FAIL !!!!
My Dad used to chase me around the house as a joke saying he had one in his hand - It was only a honky nut with the stalk still attached and I knew this BUT I still ran for dear life !!!

I have used the
Dusty Attic

Sweet Pea frame and the Typewriter Front alphabet and the
Moulds by Mel
flowers (I have used wax to pour these)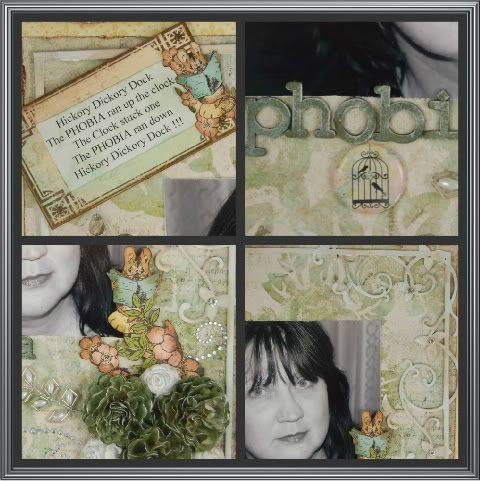 Thanks heaps
Jen xox